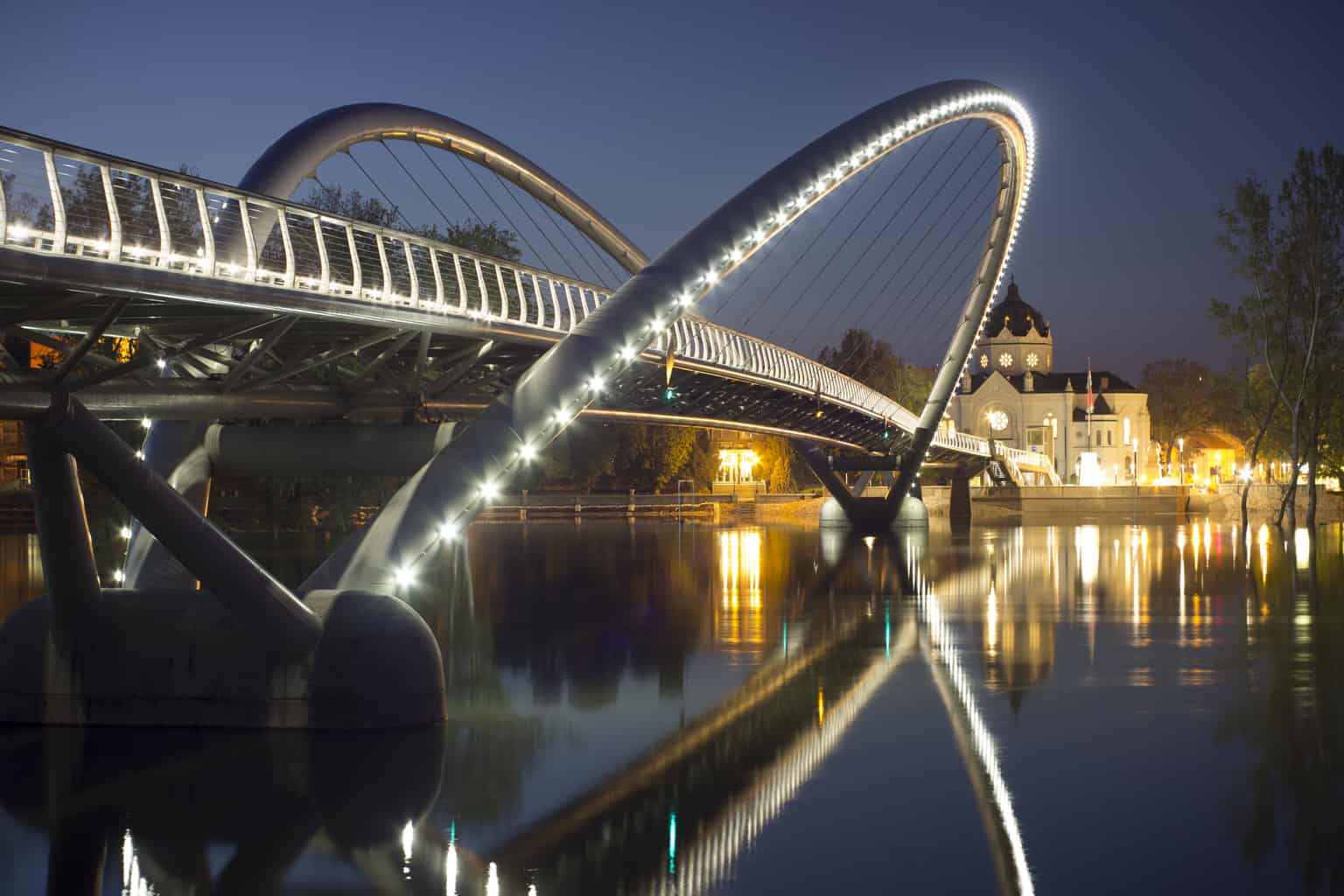 You can walk or cycle on the longest walking bridge of Mid-Europe.
The Mayfly (Tiszavirág) bridge of Szolnok is a bridge for walkers provided with cycling path connecting the square of the Tisza Sailors in the center of Szolnok with main entrance of the Thermal Bath and Spa of Tiszaliget.  The bridge was constructed in the frame of the "Szolnok – capital of river Tisza" program. The mass of the bridge is 550 ton, is 444 meter long and it is the longest bridge for walkers in Mid-Europe. The bridge consists of three parts: a 186 m long steel structure watercourse bridge, the connecting to it reinforced concrete access bridges on its both sides, and the buildings including the traffic connections at the final points. 
Contemporary with the construction of the bridge, the square of the Tisza Sailors at the Northern bridgehead also received a new look making it appropriate for hosting open air events, as well. The monument of the World War I located on the square was also reconstructed, and behind it, you can see again the country flag removed from the square in the 1940's. 
Address: Szolnok, Tiszavirág híd, 5000