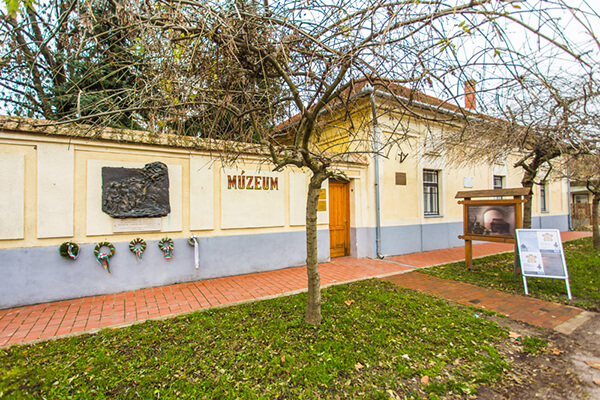 In 1996, the folklore, historic, archeologic memories of the small town after enthusiastic collecting work got their final place in the building earlier serving as Prison of Nagykun District. The museum of our days – with the internal areas of the former prison and the cells exuding a special atmosphere – is an excellent place for the organization of our crafts exhibitions. At the end of the 1960's the folklore, historic and archeologic memories represented the core of the collection. The first exhibition arranged in four cells and in the prison chapel was opened on 6 November, 1969, on the 250th anniversary of the resettling of Kunszentmárton in the Local History Collection after the Turkish era. 
In addition to the local history, archeologic aspects, the visitor can get information on the history of the local crafts, tools, products. 
Our real specialty is the only pastry shop in the country, which is installed in the museum.  
We await the visitor from Tuesday to Saturday from 9:00 to 12:00 a.m. and from 1:00 to 4:30 p.m. 
Contact details:
Kunszentmárton, Kerületiház u. 8. 5440
Mobile: +36 56 461 518
E-mail: muzeumatomlocben@t-online.hu
Website: http://kunszentimuzeum.hu/
Facebook: https://www.facebook.com/Kunszentm%C3%A1rtoni-Helyt%C3%B6rt%C3%A9neti-M%C3%BAzeum-222921844414146/